Miracle Coaching,, Life coach, Living Your Dreams Home Private Coaching Group Coaching About Joa Testimonials Tools & Products Spirit-ReadingsRaise Your pH Energy Conscious Breathing Yoga of Joy Men's Liberation Spiritual Coaching Trainings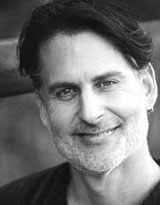 JOA Marcu, M A.
Joa's interest in a wellness lifestyle began at the age of seventeen when he about lost his life in a motorcycle wreck. He was told by the doctors that he would certainly never run again if I was lucky enough to walk. He spent 3 months on his back in the hospital where he learned to meditate. He healed unusually fast and went on to became a long distance runner. He also had chronic asthma that went away when he learned to retrain his breathing.

Fascinated by the healing process and achieving higher states of wellness, Joa practiced Yoga and meditation and became a Fitness Instructor, Aerobic Exercise Specialist, Nutritionist and Iridologist, Massage Therapist (Swedish, Esalan, Neuromuscular, Acupressure, Polarity and Reiki), Herbal Therapist, Colonic Irrigation Therapist, and Hatha Yoga Instructor (White Lotus Certified).

In 1989, a spiritual teacher recognized Joa's psychic abilities and encouraged him to use them professionally. He went on to give hundreds of intuitive readings to people internationally.
Joa has had many spiritual teachers of several traditions including Science of Mind and Unity of Christianity, Buddhism, Hinduism, and Native American. Joa has experienced the native American Sweatlodge ceremony extensively, and has poured and built lodges. He usually does a Vision Quest each year and sometimes puts others up on the mountain as well.

Joa's seeking mostly stopped when he discovered the I AM Ascension teachings disseminated by Saint Germain and other Ascended Masters at Mount Shasta, California. Mt. Shasta then became Joa's home for 5 years where he was blessed with angelic experinces.
One of the Masters once told Joa in an unforgettable dream: "YOU ARE JOY. JOY IS GOD'S WAY. SERVE THE JOY!" The dream was a big reminder that there is a much greater potential to be experinced beyond that of solving problems. Since that dream, Joa has been focused on living his bliss and coaching others to do the same– privately, in groups, and retreats in exotic places. He also led an annual Summer solstace event called 3 Days of Bliss and organized a festival at the Mount Shasta Ski park called Spirit Fest.
After studying several breathing methods over the years, in the year 2000 at Mount Shasta, Joa developed his I AM Breath, a profound communion with one's Higher Self. Joa believes the I AM Breath is his most significant contribution to humanity.

Joa then moved south and founded, managed, and taught Hatha and Kundalini yoga, ecstatic dance, and breathwork at his Illumination Yoga Center in Los Angles, California. While in Southern California, Joa also earned a masters degree in Spiritual Psychology from the University of Santa Monica. This profound program gave Joa the tools and skills to clear away his pain memories and thus live a life of grace and ease.
Joa then moved back to the San Francisco bay area where he graduated from the Coaches Training Institute. Coaching compliments Joa's spiritual readings - helping people follow through for themselves on a weekly basis.
Joa has written three books that are on there way to be published: Healing The Critical Mind, The pH Energy Connection, and The Energy Oracle (A 12 year Chakra research project that produced an divination tool that reads the condition of one's chakras and life.)

Presently, Joa enjoys coaching others how to live their bliss, leading Mastermind Groups, dancing, swimming, jogging, hiking, singing, drumming, and his wonderful friends.

Joa Marcu © 2010