test
Are you feeling the need for a Miracle?
You are the Miracle you are looking for!
Have you been struggling?
We all suffer when we doubt our divinity.
Feeling separate from our Higher Power is the plight of our
collective human condition.
Have you been trying really hard,
yet getting miniscule results?
I have news for you,
OUTER solutions rarely clear deep rooted issues - if ever!
Contrary to western thinking, harder work is not the answer.
Fruitful solutions become available as you relax
and recognize your Miracle Life - as you are now!
Believe in your heart's choices, show up in all your glory,
fully participate in the loving all around you, and you
shall be a model of happiness for many others to aspire to.
Do you believe you are without?
If you reading this, you are breathing, you have been fed,
and you have always been provided for.
Be grateful for all you have and
forget survival!
The real you generously THRIVES!
Do you believe you are alone?
Not possible. You are always supported
by those who love you
whether or not you can see them.
I am also here to support your victory!
Your first Miracle Coaching session is complementary!
email me at
joa(at)MiracleCoach(dot)com
and please suggest a time period you are available.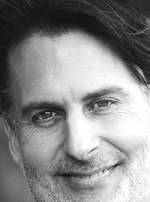 Joa Blessing © 2011